Lighthouse was delighted to invite Provincial Home Living for a Feed Our Families workshop hosted by Melbourne Farmers Markets.
In a culinary journey at Alphington Community Farmgate, Provincial Home Living learned more about the life-changing work Lighthouse does while preparing nutritious, ready-made meals for the young people in our care. From field to plate, they discovered how to cook fresh seasonal produce in a meaningful way. 138 delicious serves of berry brownies, veggie lasagne and slice, and pasta sauce were delivered across the homes and enjoyed by our young people.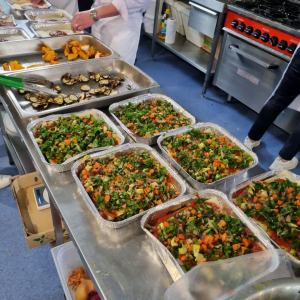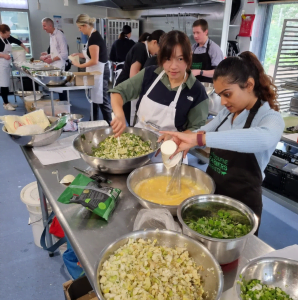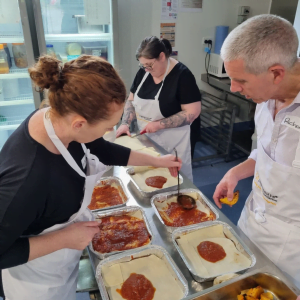 Lighthouse hosts Feed Our Families to not only help the young people in our homes by providing home-cooked meals, but to immerse our partners and friends in all things Lighthouse, teaching them about our mission and values.
If you'd like to get your organisation involved in one of our regularly held Feed Our Families workshops, get in touch with the team today.