Our Patrons & Ambassadors
"I feel incredibly well supported. A lot of organisations just talk about how they support their employees but Lighthouse actually does it really well."
Meet Our Patrons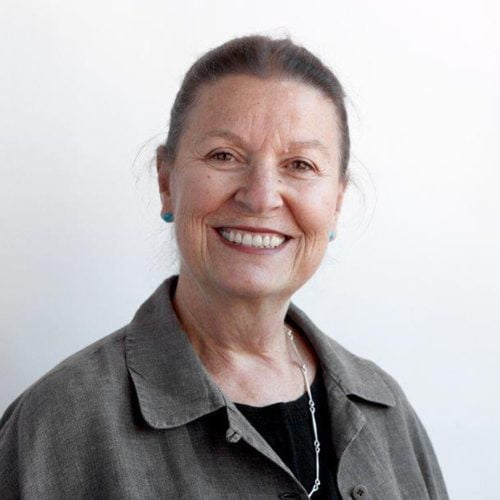 Vicki Vidor is a Company Director of The Victor Smorgon Group and Co-Founder of Fouress Foundation. Vicki was first elected to the Lighthouse board in 1994 and was chair of the board in 2007 and 2008. During her time with Lighthouse, Vicki has served on numerous committees with Lighthouse Foundation and is the patron of the Vicki Vidor Home for Young Mothers and Babies. Vicki was elected a life member of Lighthouse Foundation in 2010 in recognition of her outstanding contribution to Lighthouse Foundation over many years.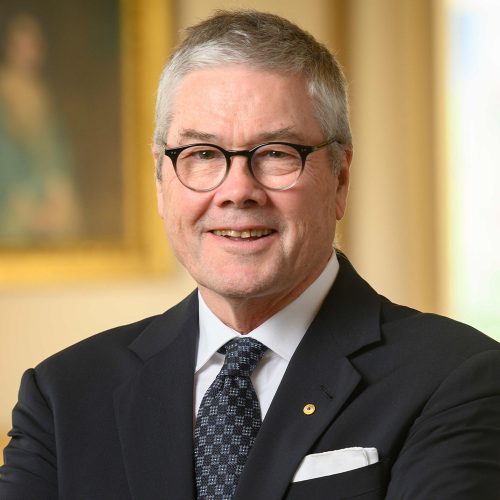 Anthony Howard AM QC, a former County Court Judge, is the husband of the Governor of Victoria, the Hon. Linda Dessau AC.
Mr Anthony Howard AM QC was born in Melbourne and educated at Xavier College. He graduated with Bachelors of Laws and Jurisprudence from Monash University, and a Diploma of Criminology from the University of Melbourne.
In 1973 he was articled to Frank Galbally CBE in the firm of Galbally and O'Bryan where he then worked as a solicitor before signing the Victorian Bar Roll in 1975. At the Bar he read with John Walker QC and was appointed Queen's Counsel in 1992.
Other than almost three years in Hong Kong where, with the Governor, Mr Howard was prosecuting criminal trials in the Attorney-General's Chambers from 1982 to 1985, he remained at the Victorian Bar, specialising in criminal law, until his appointment as a Judge of the County Court of Victoria in October 2006.
Mr Howard was actively involved in the life of the Victorian Bar. He was Chair of his list of barristers and was a member of the Bar Council from 2001 to 2004. He chaired the Legal Assistance Committee (the Bar's pro bono legal service), contributed to the development of the Equal Opportunity Briefing Policy to promote the advancement of women advocates, and chaired a committee to create a dining and networking space for members of the Bar and a committee to assist new barristers as they started out in their careers.
As a Judge of the County Court, Mr Howard was, at different times, a member of the Court's Executive and Management Committees and chaired the Media and Communication Committee. He remains an active member of the Bar's Indigenous Lawyers' Mentoring Program. Mr Howard retired as a Judge of the County Court in late 2016.
Mr Howard has also been involved in various community and not-for-profit organisations, including as a Trustee of the Royal Melbourne Hospital Neuroscience Foundation, founding Chair of the Essendon Football Club Lawdons coterie and as a Board member of the youth mentoring organisation Big Brothers, Big Sisters.
The Governor and Mr Howard married in 1982 and have two sons, both of whom graduated from Monash University with Bachelors of Laws and Arts.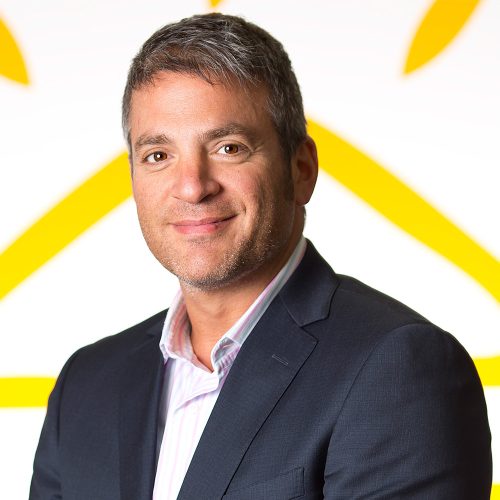 Peter is Managing Director of the Victor Smorgon Group. The Group's ventures include Property, Consumer Retail, Recycling & Renewable Manufacturing, and Sustainable Agriculture. Peter is a Trustee of the National Gallery of Victoria and the Julian Burton Burns Trust. He is a board member of SECUREcorp Pty Ltd and Chairman of the Jewish Museum of Australia Foundation.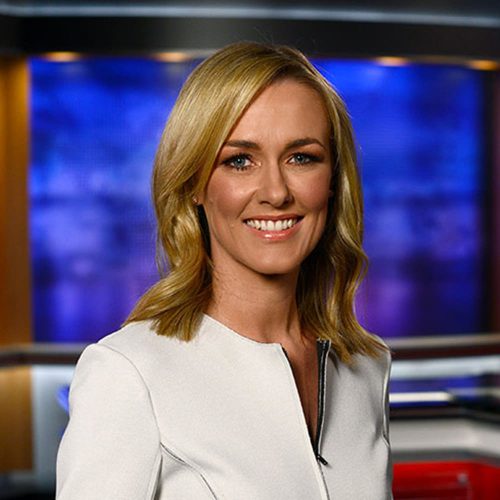 Alicia Loxley is an Australian Journalist and news presenter, currently working as the weekend news presenter for Nine News Melbourne. She has been an ambassador for Lighthouse since 2009, generously promoting the work that the Foundation carries out.
Alicia began her successful career studying a Bachelor of Arts in Journalism at RMIT University, where she won the Ormsby Wilkins Memorial Award for Best Performance in Radio Journalism. Alicia then became the ABC's Triple J's Western Australian Correspondent in 2003 until she moved onto the position of Lead Anchor of ABC Television News in Western Australia in 2006, her position prior to her work at Channel Nine.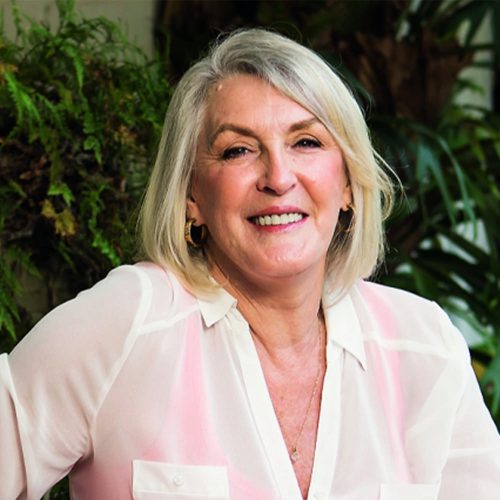 Beverly has been a patron of Lighthouse since 2000 and has dedicated much of her life to working with people in crisis. In addition to her support of Lighthouse, Beverly runs the Peter Brock Foundation, a charitable organisation assisting the less fortunate in the community.
Beverly was the late Peter Brock's partner for 24 years and is mother to their three children. She graduated as a Teacher with a Diploma of Home Economics in W.A prior to completing a Graduate Diploma of Special Education and Psychology in Victoria, qualifications which have no doubt assisted her in her charitable contributions.
Beverly reflects the Lighthouse values and the organisation's drive to provide our young people with a home and family, believing that "relationships are the prime programming influence – relationships with parents, siblings, peers, partners, in fact all relationships.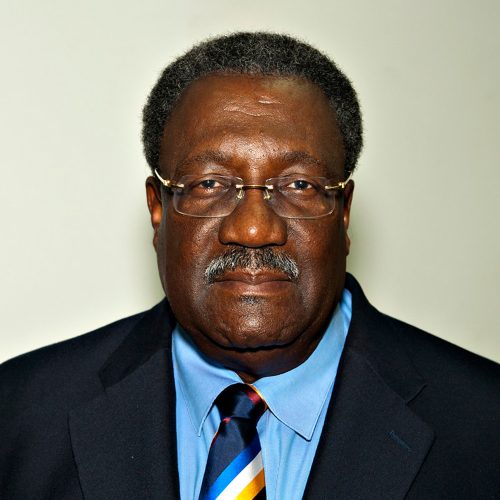 Clive has been a Patron of Lighthouse since 2004 and is a former West Indies cricketer. In 1971 he was named Wisden Cricketer of the Year. In 1985, Clive was made an honorary Officer of the Order of Australia for his services to the sport of cricket, particularly in relation to his outstanding and positive influence on the game in Australia.
Clive has been a great supporter of a number of charities throughout the world including the Commonwealth Society for the Deaf (UK), which supports deaf children in commonwealth countries; Project Fullemploy, which created job opportunities within black and other ethnic minority communities throughout the UK, and the Sickle Cell Society in the UK where he is a founder patron.
Commenting on his appointment as Lighthouse Patron, Clive said: "It is truly an honour to be selected as a patron of an organisation that does so much for young people at risk and in need of long-term care. We should all get behind such a worthy cause in order to give something back to young people in need."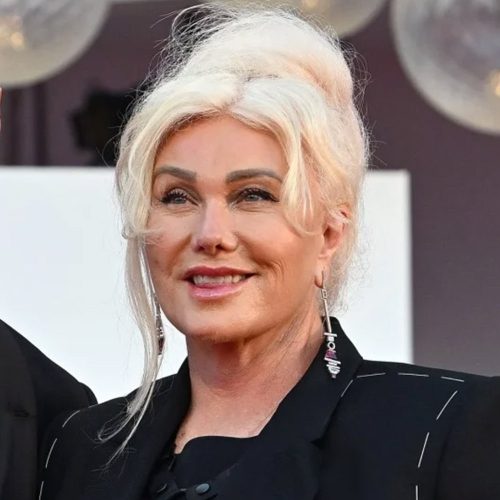 Deborra-Lee is an internationally acclaimed Australian actress and has been a Lighthouse patron since 1997. She is also a passionate supporter of children and advocate of their rights across the globe, believing that all children should be provided with every chance to live a fulfilled life and achieve their full potential.
Deborra-Lee is also Patron of the Bone Marrow Donor Institute for children with leukaemia, Patron of International Adoption Families for Queensland and an ambassador for World Vision. As an ambassador, Deborra-Lee travelled to Cambodia and Ethiopia to assist with raising awareness and funds for children living in third-world countries.
Deborra-lee is also the Executive Director for the Worldwide Orphans Foundation Australia and was honoured at the Worldwide Orphans Gala in New York City for her advocacy for vulnerable children. She is an adoptive mother of two and married to Australian actor, Hugh Jackman.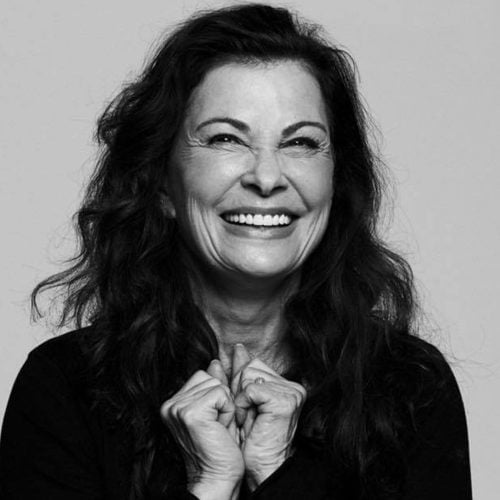 Jane Badler-Hains is best known for her portrayal of the Lizard Queen Diana in the seminal Sci Fi Show 'V', and more recently her return in the reimagined 'V' in 2011.
Jane has reinvigorated her music career in the last 10 years. Spanning Jazz, Cabaret, Indie and more recently a recording artist. Her last two albums 'Jane Badler With Sir / The Devil Has My Double' and 'Tears Again: Jane Badler With Sir' were both critically acclaimed … "Album of the year – 5 stars isn't enough" wrote the Sydney Time Out and from Vogue Australia "An American Marianne Faithful" just to name a couple.
Jane was nominated for the 'Best Female Artist' in the 2011 Age EG Awards for her album with its tales of betrayal, obsession and the surreal journey of life. It is part electro pop part dark cabaret, teaming up with the 'Blow Waves' keyboardist Byron St John and travelled the globe looking for interesting and creative producers and collaborations including Jeff Bova and Ivor Guest for her 3rd studio album 'Opus.
Jane has been Ambassador for Lighthouse since 2014 and is a wonderful supporter of our work.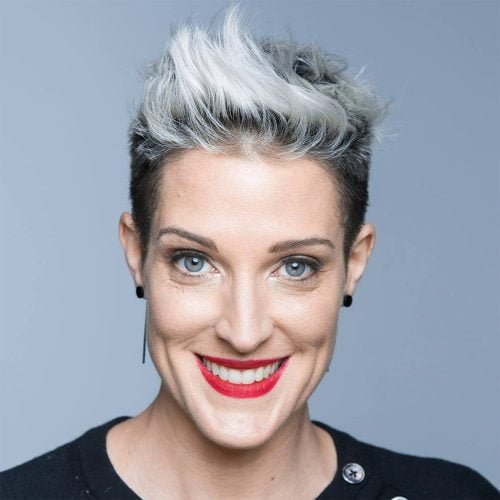 Jo Stanley is an Australian television and radio presenter and comedian. She has made guest appearances on a number of television shows across the ABC, Comedy Channel, Network Ten and Channel Nine. Jo is currently the co-host of the Seven Network's lifestyle program, House of Wellness.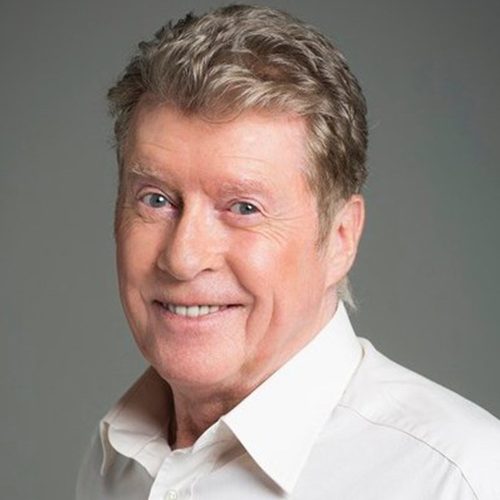 Michael has been a dedicated patron of Lighthouse since 1993 and is a well-loved English-born singer and actor, best known for his original title role in The Phantom of the Opera. Michael generously agreed to support the Foundation whilst on a trip to Australia, during which he paid a visit to one of the Lighthouse homes and recognised the vital work that Lighthouse carries out.
Michael has also been President of the Sick Children's Trust (SCT) since 1987, a charity founded to alleviate family stress and promote the recovery of seriously ill children through the provision of accommodation near hospitals. In 1987 Michael was awarded Officer of the Order of the British Empire for his services to drama after a fulfilling career committed to brightening the lives of the public through entertainment.
Brian has been a Patron of Lighthouse since 1995 leaving a lasting legacy upon Australia's homeless youth. In addition to his work for Lighthouse, he is also Patron of the Burdekin Association and, during his term as Federal Human Rights Commissioner (1986 to 1994), he presented the National Inquiry into Youth Homelessness (1989), a landmark report that shocked the Australian public by revealing the number of young people who were homeless and the appalling lifestyle they live.
Brian was made an Officer of the Order of Australia in 1995/1985 and was also Special Adviser on National Institutions to the first three United Nations High Commissioners for Human Rights from 1995 to 2003. He is currently Visiting Professor at the Raoul Wallenberg Institute, teaches in the post-graduate program at Melbourne University Law School, and is International Adviser to a number of National Human Rights Institutions in Africa, Asia and Central and Eastern Europe.
Vicki Standish is a heartfelt philanthropist, pioneer and entrepreneur.
Her Foundations have been created to invest in projects aimed at promoting the wellbeing of children and young people and Indigenous issues which include:
• Ambassador for Lighthouse Foundation and sponsor of the Lighthouse Institute
• Ambassador for Whitelion, plus two projects for Indigenous and minors in remand
• CARA In Safe Hands project
• Kids Under Cover
• Uluru Children's Home in India – Vicki Standish e-Education Centre
• Fuan Nabilan for the blind in East Timor
• Human Rights Law Centre Indigenous human rights unit
Meet Our Ambassadors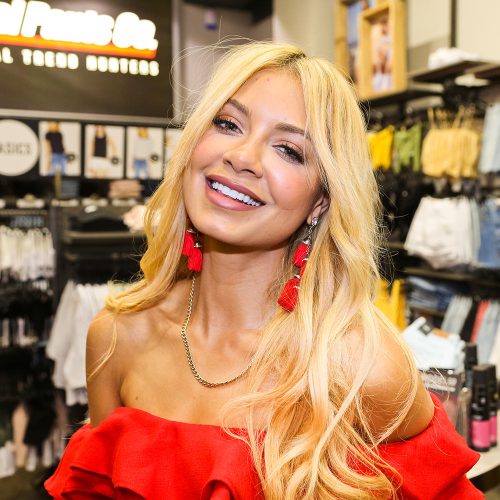 DJ Havana Brown initiated her support of Lighthouse through the 2016 series of I'm a Celebrity Get Me Out of Here.
Havana is a talented DJ whose music is widely recognised and adored. Since she went supernova with her first single as a pop artist, the already phenomenally successful DJ has steadily taken over the charts as well as the clubs.
She has toured the world from Tokyo, to Paris to Miami and everywhere in between. She's supported the likes of Britney, Gaga and Rihanna, has almost half a million Facebook followers and her own billboard in Times Square. All this before her first album.
Havana is a passionate advocate for youth around the world, especially here in Australia.
Kyle and Kara Demmrich of Killarney Vale, NSW rose to fame as contestants on Channel Nine's hit TV show The Block in early 2014 and Reno Rumble in 2015.
During the television series, The Block, teams renovated the bedrooms at our Lighthouse PIF Bonbeach home. Kara and Kyal won the challenge with their 'mellow yellow' calming room and in the process were inspired by the work that we do supporting young people.
We are fortunate to have this talented, creative couple as Lighthouse Ambassadors.
Mick Molloy is an Australian comedian, writer, producer and actor who has been active in radio, television, stand-up and film. He is on the Triple M breakfast show The Hot Breakfast and the Seven Network's one-hour AFL preview show on Saturday night during the football season.
Mick has been a long-term supporter and Ambassador of Lighthouse Foundation. His support has included guest speaking at our Events, including hosting our annual Football Luncheon. Mick's support for our important work is much loved by our community.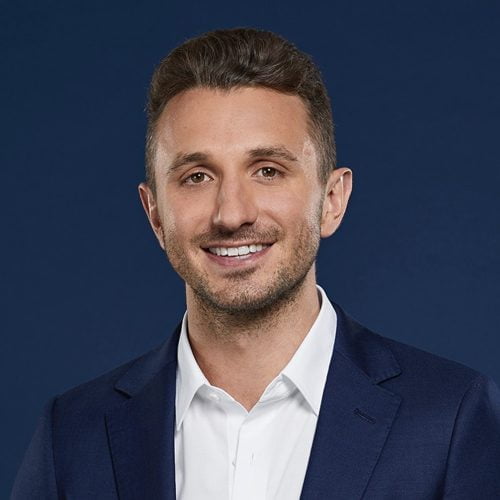 Tommy Little is an Australian comedian, writer, actor, television and radio presenter. He is currently co-hosting The Project on Network 10 and Carrie & Tommy on the Hit Network with Carrie Bickmore.
He is an advocate for youth homeless-ness, recently being involved in a campaign to promote Youth Homelessness Matters Day. By posting "model" images of himself to Instagram, he later revealed that these photos were in fact taken out the front of youth homelessness shelters in an attempt to highlight how social media fails to show people the whole picture.
Stevie is an Australian singer and actor, currently a member of the Australian children's entertainment group Hi-5.
Stevie has been an ambassador for Lighthouse since February 2013. His first experience with Lighthouse, however, was as a teenager; Stevie was unsettled by the thought of someone his age not having the same items and opportunities as he did and decided to donate to Lighthouse.
Stevie is a strong believer in providing equal opportunities for young people in Australia and across the world and is also an ambassador for Sids and Kids as well as World Vision, an organisation that he has travelled internationally with to provide support to children in third-world countries.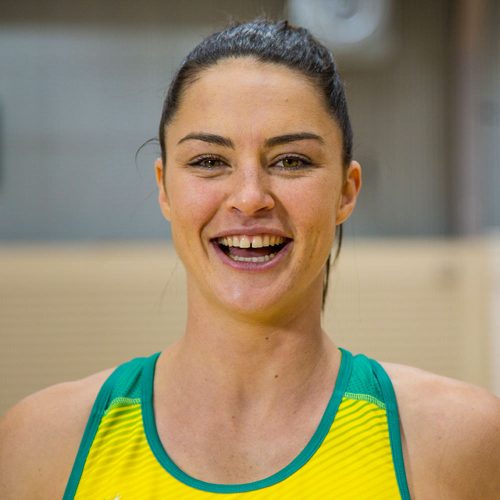 Sharni Norder is an Australian athlete on both the netball court and football field. She has won 2 gold medals playing netball at the Netball World Cup and one gold medal at the Commonwealth Games. She is currently enlisted to the Collingwood Football Club after retiring from her successful netball career.