My name is Ruby, and I had the privilege of being a part of Lighthouse Foundation's Therapeutic program.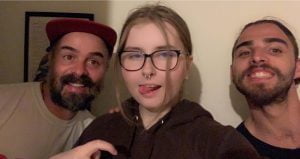 At 15, I was removed from my home due to years of abuse. I moved around from foster care and group homes, struggling with my mental health problems and diagnosis that I just did not understand.
I was offered the opportunity to be a part of Lighthouse's program which, at first, I strongly declined. I had already moved six times in the space of a year and a half and was not prepared to do it again.
For two months, Hayden the case manager at the home along with Carlos and Ed, worked hard with me, spending time with me and working hard to show me what Lighthouse could offer me.
I was the most stubborn 16-year-old you could have met, and it was with a huff that I agreed to be a part of the program. I wish I could tell my 16-year-old self that it would be the best decision I ever made. Some of the experiences I had through this time that I'd like to share are:
Between October – December 2021
I got my second ever job and Carlos helped me to plan safe travel on public transport
Lighthouse supported me with my worries of going back to my home town and being reunited with my sister after almost two years.
I got to meet more of the Young People in Lighthouse's programs and make lots of friends
On a Wednesday at 8:16am, Carlos killed a spider in my room, very grateful
I got to experience an incredible Christmas filled with lots of presents, care, and love.
Lots of hospital visits during December. Christmas time is hard on my mental health, but Hayden and Carlos along with other carers never left my side.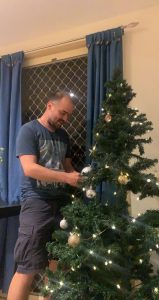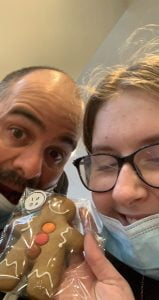 Between January- June 2022
I got my first big girl job and we celebrated my achievement
I met my now partner in April and got lots of support learning about safe relationships
Everyone watched me and supported me as I started to experiment with makeup.
I was successful in starting my dream job as a mechanic apprentice.
On Monday at 2:46pm, Carlos killed another spider in my room. I'm still grateful.
I went to my very first concert thanks to someone donating tickets to Lighthouse.
Between October – December 2021
Hayden helped me to get my learners driver permit
We found kittens outside my window!
Spent my first ever few nights away on a trip with friends. Carlos helped me to write up a safety plan and talked about being safe.
Carers supported me with lots of unfortunate doctors' visits that I was not prepared to do.
Now it's June 2023. I've now moved out Lighthouse's home in with my partner and am the happiest I have ever been. Lighthouse taught me to accept and love myself, and helped me with my mental health. I have been 6 months self-harm free and haven't been to hospital in almost a year. I have learnt so many things including that you can indeed cook noodles in a pot.
I am now 18 years old, and still stubborn as hell, but Lighthouse has made me who I am today. I have made incredible friends and met some amazing people along the way. I wouldn't have experienced and learnt half the things I know now if it wasn't for the incredible people who choose to do this job.
I'm so grateful to all the people who stood by me through hard times and watched as I came out the other side.
Everyone was right, things do get better.
-Ruby