On Monday 29 May, Lighthouse held its inaugural golf day at Royal Melbourne Golf Club to raise funds for young people experiencing or at risk of homelessness. Over 70 players teed off for 18 rounds on the exclusive west course, the fifth best golf course in the world. The sun was out and spirits were high during the 18 rounds, with everyone making the most of a fun day on the green for a good cause.
Pro golfers, Chris Donovan and Mark Stephens drove around the course offering their expertise by taking a pro shot for the teams, who were more than happy to boost their scores. We also had nearest to pin and longest drive competitions set up at the holes for chances to win a prize. For those who weren't avid golfers, there was clinic with a pro to help participants learn the ropes and practice their putting.
After a few fun hours of playing, everyone joined in the clubhouse for a delicious three-course meal while getting to hear more about the work Lighthouse does to help vulnerable young people impacted by neglect, abuse and trauma. There was a live and silent auction with some great
prizes, including a dinner with AFL icon, Kevin Sheedy. You could feel the warmth in the room, with attendees showing a great amount of generosity and support for Lighthouse, raising $60,000 from the day.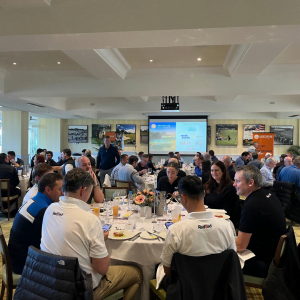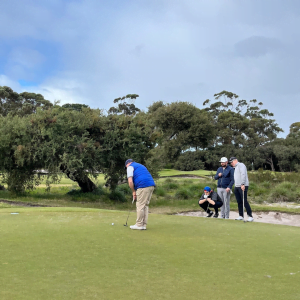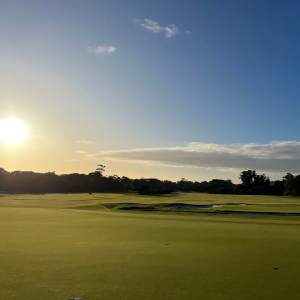 A big thank you goes to all the attendees and our sponsors for making this inaugural event for Lighthouse such a successful and enjoyable day and setting the scene for what will become an annual event.
Proud Sponsors
Gold: Future Generation Australia
Silver: Qualitas and Vitality Brands
Bronze: QMS Media
Hole: RedZed
Pro-clinic: Third Space Studios