Lighthouse recently welcomed Natio, an Australian, family-owned natural beauty-care brand, into the family as an official major partner. Our Founder, Susan Barton AM and Natio's Founder, Max Ross, have a long-standing relationship going back to the early 90's, where Max was a mentor to one of Lighthouse's first young people. Since then, Natio has continued to provide our young people with work experience and in-kind donations. Max even sponsored a young person to go to an Ashram in India.
Natio celebrated their 30th birthday on 17 February, where Natio officially launched our partnership at their Birthday Gala event at Abbotsford Convent. There were 200 guests at the gala, including Natio's longest standing family, friends and supporters who produced such a warm energy that filled the room. Everyone listened to Sue give a moving speech and got to enjoy Max's band, The Groop, get together to play all their hits. This got the dance floor going very quickly. Overall, it was a beautiful night filled with friendship, celebrations and some generous donations from supporters.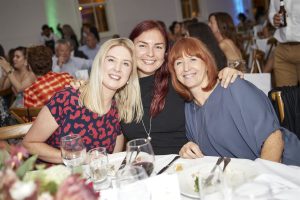 More recently, Natio attended one of our Parents and Babies homes, where Natio's lead skincare educator ran an intimate workshop where our young people could learn about skincare and the artistry of makeup. Natio gifted all the young people at the session with goodie bags filled with gorgeous products much to their delight.
In late April, Natio will also be launching an exciting new category that aligns with our partnership. This launch will give Natio customers new opportunities to support Lighthouse with online donations and spread our mission to end youth homelessness.
We are so thankful to have Natio on board to help us continue to build critical awareness of the work Lighthouse do, and look forward to sharing more exciting updates this partnership will bring in the coming months