Our team
Susan Barton AM is a 'mum of many' and woman whose passion and inspiration have been the driving force behind Lighthouse's life-changing work for almost three decades.
Susan began caring for vulnerable young people in her own home more than 30 years ago following a life-changing experience as a volunteer when she saw a child die from malnutrition in a Sri Lankan orphanage. This was the catalyst that started her on the Lighthouse journey. She began by opening the first Lighthouse home in 1991. Lighthouse has since raised millions of dollars to radically transform the lives of more than 1000 vulnerable young Australians. Susan has been recognised through multiple awards for driving change in the area of youth homelessness. She was awarded the Member of the Order of Australia in 2002; received the Melburnian of the Year award in 2009 and was inducted into the Victorian Honour Roll of Women for her significant achievements and contribution to the Victorian community in 2012. Susan has also co-authored two books that feature extensive evidence and hands-on experience collated over the past 25 years.
Susan has worked relentlessly to harness widespread community support and build Lighthouse into an organisation that has grown substantially and helped to truly break the cycle of homelessness. Susan is still on Lighthouse's board and is passionately involved as ever, with her story serving as a constant reminder of the life-changing impacts of our work.
Qualifications: D.Psych (Forensic) MAPS, FCFP.
Dr Eamonn McCarthy is CEO of Lighthouse Foundation, is recognised as one of Victoria's most respected forensic psychologists in the field of childhood trauma, attachment, and high-risk youth. From 2014 to 2021, he was a Principal Practitioner of Child Protection in Victoria, consulting and guiding large teams while developing a reputation for managing complex key stakeholder relationships with a refreshing, easy communication style. Prior to this, he spent a number of years providing assessment and treatment for Victoria's highest-risk children and youth within a statutory setting, before moving to the Royal Children's Hospital where he delivered sexual abuse counselling services to children and their families.
Eamonn's extensive experience in the clinical field and passionate advocacy for the rights of children and young people has positioned him well to take up the challenge of leading Lighthouse into the next era as a social change-maker. As a psychologist, he's able to recognize how the roots of youth homelessness are often set in place through the accumulated trauma of broken family attachments, multiple care placements, and limitations within currently available models of care. Moreover, as a strong leader, he understands that the key to breaking this vicious cycle of intergenerational trauma lies within the community- partnering with key stakeholders, educating and working alongside Lighthouse's donors, volunteers, corporate partners, trusts and foundation to expand our circle of support.
Over the coming months, Eamonn can be seen and heard regularly through print, television, and radio and as a popular interviewee and speaker on the topics of youth homelessness, foster care and therapeutic wellness.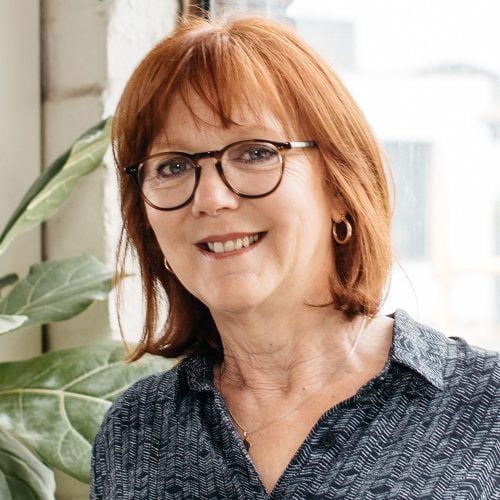 Qualifications and experience: Diploma of Administration and Diploma of Management.
Terrie was involved in the formation of Lighthouse Foundation prior to its incorporation in 1991 & served on the board of directors from 1991 – 2004. She has worked alongside Susan in all aspects of the organisation's operations & now oversees the management of the central resource and administration centre located in Cremorne. Terrie also acts in the capacity of company secretary for the Lighthouse board.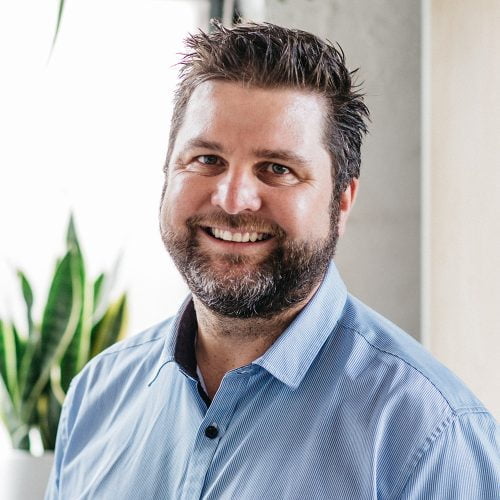 Daniel Durik is the director of operations and is responsible for all operational matters relating to the delivery of care services at Lighthouse Foundation. For over 20 years, Daniel has been a part of and led teams responding to children, youth and families with complex trauma, and with a history of experiencing homelessness. Some of the milestone programs he has worked on throughout his career include adult and family crisis accommodation centres, assertive outreach programs, transitional supported housing & private rental access programs. Daniel has also worked on the design and implementation of some of the most contemporary and innovative responses to homelessness in Australia, including the opening of Victoria's first education first youth foyer.
Laura Petrie is the Director of Care Services for Lighthouse Foundation, overseeing all care staff for the Foundation, including Carers, Psychologists, Intake and Outreach workers and all operations of our Therapeutic Family Model of CareTM.
Laura is an experienced practitioner in working with traumatised young people.
Laura has worked for over twenty years most recently as a Senior Therapeutic Practitioner with the Victorian Aboriginal Child Care Agency Co Op Ltd and in other leadership roles with the Salvation Army Australia and Odyssey House Victoria.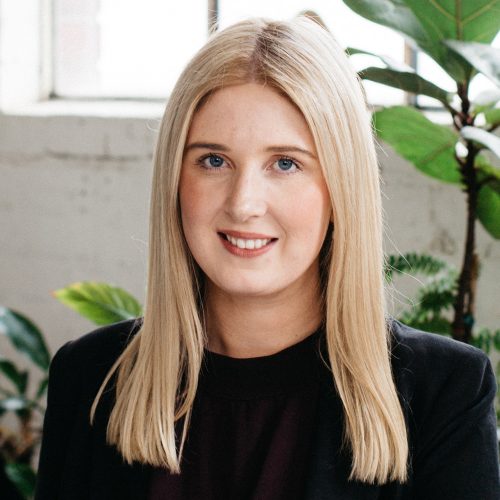 Karli has proven ability to develop and execute comprehensive and profitable fundraising and marketing campaigns, all the while fostering teams, bringing on board new networks and nurturing existing stakeholders. Her experience in managing and growing corporate partnerships, major funders and partners across all levels is highly valued.
Karli has been responsible for leading, integrating and empowering the fundraising, marketing and communications programs of a number of national and international NFP organisations, most recently The Alannah and Madeline Foundation and Variety, the Children's Charity.
Karli's specialties include: Marketing, Branding and Public Relations, Social Media, Campaign Design and Implementation, Event Management, Diversified Funding Strategies, Community Engagement Programs, Direct Mail.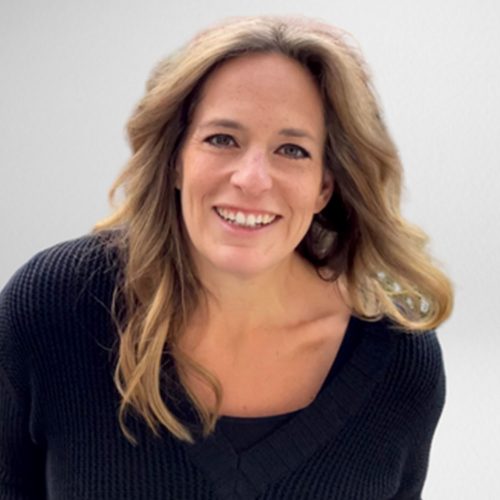 Christine is an experienced Executive and Entrepreneur with a demonstrated history of successful and profitable business development initiatives within the not-for-profit, mental health and information technology industries. With a background in psychology and studies of law, Christine's 15 years' experience of management roles in the youth, disability and mental health sectors make her a highly regarded and competent Executive.
Her background in business development, relationship management, international research, capital raising, and strategic planning make her fit for the role of leading Lighthouse's Corporate and Innovations team, which includes HR, Finance, IT, Property & Assets, CQI and the Research & Training Institute under the 'Corporate Services and Business Development Stream'.
Working collaboratively and strategically with all program areas within Lighthouse, the Corporate & Innovations team will undertake specific management projects and reviews that will safeguard the quality of services and organisation, as Lighthouse embarks on a journey of growth, to support an increasing number of young people.
Coming from a financial and insurance background, Amy co-founded Australia's largest online life insurance broker. She brings over 15 years experience in senior management where she was able to lead, motivate and manage teams and promote high performance leadership which resulted in growth of the organisation from two to over 110. Being the interface between operations and marketing, I.T, finance, and H.R, she was integral in extreme growth, development and constant improvement of quality, efficiency and profitability.
With Lighthouse in a growth phase, Amy has experience in change management and strategic direction which will help with the transformation and achievement of our goals so Lighthouse can care for more young people. She also brings many years of event creation and management, fundraising campaigns, business development, and a very large network crossing over various sectors.
Rudy Gonzalez is an Australian-based health professional. He was previously in the role of Principal Practice Leader in the Department of Health and Human Services, Secure Services.
He was the founding Executive Director of Lighthouse Institute, an attachment and trauma informed knowledge centre that provided clinical supervision, training and consultancy to practitioners and organisations working with survivors of trauma, as well as conducting research on trauma informed systems. He is a Board approved supervisor and member of the APS. Rudy has previously worked as the Director of Care Services at Lighthouse Foundation, as well as roles in child youth and family services and therapeutic communities in forensic settings.
Rudy was a lecturer with the School of Psychology and Social Sciences at Victoria University, and is an Honorary Fellow of University of Melbourne. Rudy co-authored the book Therapeutic Residential for Children and Young People: An Attachment and Trauma Informed Model for Practice. Rudy's work as a leader was recognized in 2013 receiving the SACS and Leadership Victoria Award for Excellence for Executives working in Not For Profit organisations. Rudy was also on the Board for the Centre for Excellence in Child and Family Welfare, the peak body for Child, Youth and Family Services in Victoria.