Creating pathways to end youth homelessness
We're here to give kids experiencing homelessness or trauma, the support they need to heal, grow, and achieve a lifelong sense of belonging.
Our Programs
We transform lives by providing homes and therapeutic care to the young people who need it, where they need it, for as long as they need it.
The impact of your support
Break the cycle of homelessness
every $1 invested = $12 in value to the community
young lives changed in our care
Lighthouse Institute
The Lighthouse Institute was developed to build, expand and share Lighthouse's evidence-based model of care and program outcomes.
Lighthouse Institute
Learning & consultancy
Building, expanding, and sharing evidence-based care through consultancy, research, and training.
Lighthouse Institute
Research & advocacy
Researching trauma-informed practice and youth homelessness to enhance care outcomes.
Our stories
We transform lives by providing homes and therapeutic care to the young people who need it, where they need it, for as long as they need it.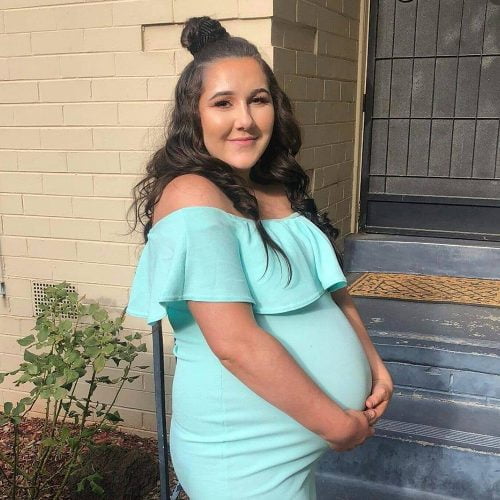 Imagine being 20 years old, 38 weeks pregnant and homeless. It seems unimaginable that a young woman in Australia could find herself in such a vulnerable position, but that was true for Bianca.
After years of struggling with substance abuse, Bianca had completed a rehabilitation program to try and prepare herself for motherhood- but with nowhere to call home or social support available to her, both of their futures were at serious risk.
Thankfully Bianca was referred to Lighthouse, and warmly welcomed into our young parents and babies' program. It was tough at first, she admits, "learning to live with structure and allowing someone else to care for me was hard", but for the first time, in a long time, she was safe.
Bianca slowly adapted to her new life at Lighthouse, and after giving birth to her baby boy, Kaylan, embraced the wraparound support provided by her carers and psychologists. Every single day, their thoughtful and predictable engagement with Bianca helped to repair her shattered worldview- proving that genuine, healthy and trustworthy relationships were possible.
After twelve months at Lighthouse, Bianca had developed a strong attachment with baby Kaylan and learnt the vital parenting skills needed to take care of him and most importantly, herself. Having now left the program and transitioned into independent living, Bianca is hopeful for the future and has plans to complete her VCAL and enrol in a Bachelor of Nursing.
We couldn't be prouder of this young Mum and what she has achieved over the past year. Little Kaylan is lucky to have such a strong role-model in his life, and both of them will always have a place to call home here at Lighthouse as a part of our 'On for Life' promise.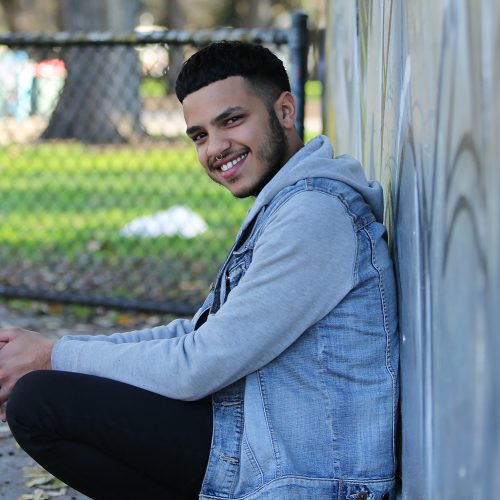 When Asan's parents were killed in a war waging in his country of birth, he joined the growing ranks of other war orphans searching for a place to call home. Like many others, he ended up on his own in a refugee camp. Eventually, Asan arrived in Australia as an asylum seeker and endured another long wait to be placed in outof-home care. When that didn't happen, he ended up homeless and living rough in Melbourne. When he was referred to Lighthouse by another agency in 2014, he was 17 and carrying an extremely large suitcase.
Asan had been living in our Bonbeach home for about a week when his carers noted the impeccable way he made his bed each day, carefully placing the cushions in their original positions, without a wrinkle in the bedding. The truth eventually came out: he had been sleeping on the floor. "This floor, this warm carpet, this room that has a door I can close ... is all I need," Asan told the carers. "This is the best I have ever known. You can put another person in that bed."
It took many hours of counselling to help him understand that he was worthy of sleeping in the bed – and worthy of making the best of his true potential. The large suitcase, which Asan had apparently found abandoned just before entering the home, also proved to be nothing more than a container for the usual small plastic bag of possessions.
Over time, he developed a close and trusting relationship with the full-time male carer in the home. One of Asan's ongoing issues was dealing with anxiety. He also had to overcome severe insomnia and frequently woke in panic, covered with sweat. The traumas of his past needed to be worked through with the help of the experienced
team at Lighthouse.
During the 18 months he lived with us, Asan found somewhere he could heal, pursue an education, and thinking about his future career. He made friendships, improved his English, and found mentors within the Lighthouse community. Over time, his brilliant smile and his natural, sunny personality began to emerge. His English improved rapidly and he loved to chat. He taught the carers and his housemates how to cook dishes from his homeland and led several fishing trips to the nearby river.
One of Lighthouse's corporate supporters offered him an apprenticeship in an auto workshop, which he enthusiastically accepted. Unfortunately, he only lasted one month in the position. He began to be late to work, was tired and lethargic, and found the technical systems difficult to manage. Asan felt that he had let everybody down and fell into a depression. After more counselling from his care team, he agreed to enroll in a professional barista course at TAFE. He excelled in the course and its practical work experience placements. As a chatty 'people person', he was ideally suited to working in hospitality and customer service, rather than being in a technical workshop. Once a qualified barista, Asan found work in a café and grew in confidence to the point where he successfully transitioned to independent living.
Asan's uncle, one of his few living relatives, immigrated to Australia and established himself in Sydney. Asan moved there to live with him and soon found a permanent full-time job in a café. He still keeps in touch with his old household at our Bonbeach house and has regular phone catch-ups with the Lighthouse Outreach team. During some of his early outreach conversations he shared his dreams about one day running his own business with a coffee cart or café. We are delighted to report that Asan's latest news is that he has just launched his own small hospitality business.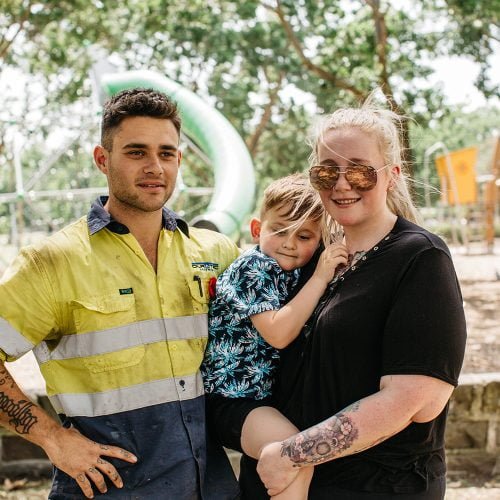 Our family is just an ordinary, crazy busy one, so I never imagined we'd have what it takes to become a foster family. My husband is a paramedic who works in shifts and I do part-time work for an insurance broker. Our daughter Lucy is 8, and loves animals, school, soccer, ballet and tap. We got talking to Emma from Lighthouse Foundation at a school event, and she explained they were looking for a family like ours to take in a 5 year old boy who had been shifted many times between foster homes. She told us that he was now very untrusting of adults, and that he was becoming more traumatised each time he was shifted. We talked about it later that night at home, and decided that it was OK for me to phone Lighthouse and get more information.
We completed the paperwork and began a process involving interviews and background checks. Everything went well, and soon we were able to meet little David, who was ready to start school in the months ahead. It was important to get him settled so that he could have a secure home base for his all-important first year in Prep. He was from the very start a burst of high energy and action into our home. Lucy was a bit wary of how he would want her attention all the time and always want to play. He is a total sweetie though, and loved the routines of bedtime with a bath and story-time. After about a month, we knew that this was going to be ongoing, and that David was one of us. We were now a family of 4, and he and Lucy are great together.
We would never have taken the plunge and got involved if we hadn't had the extra support from Lighthouse. We knew from the start that we could get advice straight away and that there would be respite breaks when David could stay back at the Lighthouse Hub Home with people he knew, and that would give us a breather. There are also other foster families in the Lighthouse circle that we can chat with, and we can get together socially while the kids all play. Lighthouse foster care is great support and we always have help at hand if we aren't sure how to handle something.
It has been a year now since David joined our family. He is doing well as he finishes up the Prep year. He is a happy little boy, and he has us now. And we are so lucky to have him.
Corporate partnerships
Create a mutually beneficial partnership with Lighthouse Foundation